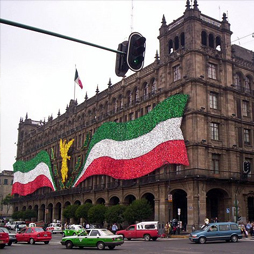 Celcum Spanish for Foreigners
Native professors with Diploma of Spanish for Foreigners by the UNAM. Both cultural and recreational activities for learning spanish in Mexico City.
www.celcum.com/learning-spanish-for-foreigners/index.html
Con Acento Latino
While their focus is on the teaching of Spanish, they also offer courses in other languages such as English, as well as text editing and translation services.
International House Mexico City
IH Mexico offers Spanish immersion courses in Mexico. Learning takes place in a very pleasant home-like atmosphere, among other students with similar objectives.
Frida Spanish Language School
anguage school in Mexico offers Spanish courses with an attractive leisure program and accommodation with host families, apartments or student residences.